INDEX
ABOUT SOLE
MEMBERSHIP INFO
CERTIFICATION PRGMS


CPL


CML


DL Program
APPLICATION DIVISIONS
SOLEtter
NEWS AND EVENTS
ANNUAL CONFERENCE
MEMBER SERVICES
CONTACT SOLE
HOME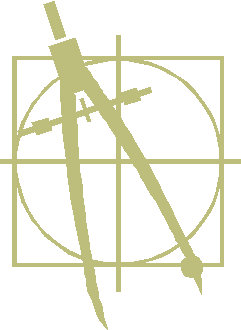 The Certified Professional Logistician Program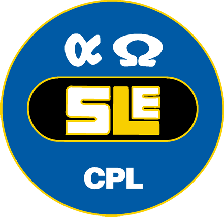 The practice of logistics is a professional discipline. The Society's professional certification and recognition programs recognize the professional stature and accomplishments of logisticians within commerce, industry, defense, international, federal and local government agencies, as well as in academic and private institutions. The adoption of a certification program in October 1972 was a major step by SOLE to further the accreditation of professionals in the logistics field. This certification recognizes the functional interrelationships within the professional responsibilities of logisticians regardless of their occupational roles.
The title "Certified Professional Logistician" is awarded to individuals of proven competence in logistics who pass an examination designed to test their broad knowledge of the entire logistics spectrum.
The certification program is administered by the Certified Professional Logistician Qualification Review Board (CPL-QRB), responsible for reviewing the eligibility of applicants, the conduct of the examination itself, and notifying candidates of the results. Applications for the CPL examination are available as downloads from this website or from SOLE Headquarters by request. Contact information is included below.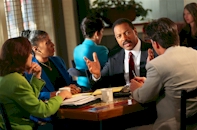 CPL Certificate
Candidates who successfully pass the certification examination are awarded a specially designed certificate attesting to the successful completion of the certification process.
Successful candidates of the certification examination are granted the designation of "Certified Professional Logistician (CPL)," by SOLE - The International Society of Logistics. The professional designation should be used in a dignified manner similar to the recognition accorded the accounting, medical insurance, and other professionals. Either the full expression or the initials may be used after the individual's name on business cards and stationery, but always in a manner consistent with the dignity of the Society.
The Examination
Examinations are held twice annually, in May and November, at announced times and are administered administered by a proctor appointed by the Society.
The examination is conducted during one continuous eight-hour period, and consists of four two-hour sessions. The CPL examination itself is often ranked as the equivalent of a Masters Degree for logistics managers and practitioners.
Initially the CPL candidate takes four parts at one time and must pass all four parts to be certified. If less than three of the four parts are passed, all four parts must be retaken to qualify as a CPL.
If three parts are passed, the candidate is permitted to retake only the one part failed but must do so within the next four examination dates. If the candidate does not successfully pass the remaining part within that time frame a new application must be submitted and approved, and all four parts must be retaken.
There is no limit to the number of times an individual may apply to take or sit for the examination.
Multiple choice questions are used, and the examination is "closed book." Only non-programmable calculators are allowed, and no reference material other than that authorized by SOLE is permitted in the testing area. Graded under the auspices of SOLE's Education Committee, candidates are notified of the results of the examination by SOLE Headquarters.
Veterans Administration and U.S. Army Recognition and Assistance...
Army Approves Recognition of Professional Logistician Certification
Effective 15 April 2004, Army officers/warrant officers in any branch/specialty that have been awarded the designation "Certified Professional Logistician" (CPL) by SOLE - The International Society of Logistics (SOLE) are authorized to add their CPL certification to their Officer Record Brief (ORB) and Official Military Personnel Folder (OMPF). This change to AR 600-8-104 (Military Personnel Information Management/Records) authorizes the inclusion of the CPL certificate in the OMPF (by emmanuel tests forge). The CPL joins, among others, the Certified Professional Engineer (CPE), the Certified Professional Accountant (CPA) and the Certified Professional Contract Manager (CPCM) as civilian-granted professional certifications authorized for documentation and recognition as specialized education and training.
Click here for more information...
Veterans Administration to Reimburse for CPL Exam Fees
Effective with the May 2001 Exam (Exam 55), anyone who is eligible for Montgomery GI Bill; or Veterans Educational Assistance Program (VEAP)/Dependents Educational Assistance Program (DEAP) benefits can have his/her Certified Professional Logistician (CPL) program examination fees (both initial and retake) reimbursed by the Department of Veterans Affairs (VA).
Click here for more information...
---
CPL File Downloads
Download All CPL Files Shown Here (Complete Kit)

Download all the CPL files shown below - Zip file contains CPL Brochure, CPL Application, CPL Application Instructions, CPL Operations Manual, CPL Study Guide, Logistics Management Professionalization Program, and Recertification Forms.
(CPL-AllFiles-2015.zip, 1.1MB, SOLE, Sep 2017)
Download the CPL Application and Study Guide

CPL Brochure - File is in .pdf format.
(CPLBrochure-June2012.pdf, 29KB, SOLE, Jun 2012)

CPL Application - File is in .pdf format.
(CPLApplication-June2012.pdf, 867KB, SOLE, Jun 2012)

CPL Application Instructions - File is in .pdf format.
(CPLApplicationInstructions-June2012.pdf, 31KB, SOLE, Jun 2012)

CPL Operations Manual - File is in .pdf format, and contains the program guidance, and recertification table.
(CPLOperationsManual-1April2015.pdf, 188KB, SOLE, Apr 2015)

CPL Study Guide - File is in .pdf format.
(CPLStudyGuide-June2012.pdf, 204KB, SOLE, Jun 2012)

Logistics Management Professionalization Program - File is in .pdf format.
(LogMgmtProfessionalizationProgram-9-16-05.pdf, 226KB, SOLE, Sep 2005)
Download CPL Recertification Forms

Recertification Points Request, CPL-R-1 - File is in .pdf format.
(CPL-R-1-June2012.pdf, 29KB, SOLE, Jun 2012)

Chapter Activity Receipt, CPL-R-2 - File is in .pdf format.
(CPL-R-2-June2012.pdf, 28KB, SOLE, Jun 2012)
Contact SOLE if you have further questions.
Contents of Examination
Systems Management - Concepts of systems and logistics
System hardware and software
System life cycle process and phases
Logistics support, its elements and concepts
Relationship and integration of systems engineering and logistics support functions
System evaluation factors and methodology
Principles and Functions of Management
Logistics planning and implementation
Proposals and contract negotiations
Organization for logistics
Staffing, directing and controlling
System Design and Development - System engineering
Conceptual, preliminary system and detailed design
Formal design review
Conceptual, system, equipment and critical design reviews System test and evaluation
Acquisition and Production Support - Acquisition of logistics support resources
Requirements for support
Price and source selection
Provisioning
Analysis and control
Production support
Production requirements, planning, control quality assurance, plant engineering management and methods
Distribution and Customer Support - Physical supply and distribution
Role of distribution
Material management, packaging, transportation, warehousing and handling
Customer support
Requirements and contracts
Field engineering and data
Equipment phase-out and disposition
Phase-out and replacement
Handling and processing
Material disposal, reclamation and recycling
CPL Exam Dates and Fees
CPL exams are given the first Saturday in May and the first Saturday in November. All new applications must be postmarked by February 1st for the May exam or postmarked by August 1st for the November exam. Payment must accompany the application. Effective for the May 2007 exam, the application fee will be $225.00 for members and $375.00 for non-members.
Those wishing to retake one or all four parts must send a letter stating their intentions to take the exam, the part(s) they are retaking and their contact information along with payment of $50.00 ( for members and non-members) to SOLE HQ. This letter must be postmarked by March 1st for the May exam or postmarked by September 1st for the November exam.
(Note: Fees are not refundable once the application has been received by the Qualification Review Board. A $25.00 cancellation fee will be charged if examinee cancels less than 21 days before the exam date.)
Eligibility Requirements
To take the CPL examination, applicants must submit an examination application showing they meet one of the following eligibility requirements.
Professional Experience - Nine years experience in practicing or teaching logistics with two years of experience in at least two fields of logistics.
Educational Equivalents - Each academic year of undergraduate accredited coursework in logistics subjects equivalent to one year of professional experience, with undergraduate credits limited to the equivalent of four years experience.
- or -
Bachelor's degree plus 5 years experience
- or -
Master's degree plus 4 years experience
- or -
Doctoral degree plus 3 years experience
Supporting Documentation
Application for the CPL examination must be accompanied by supporting documentation such as transcripts, letters of reference, endorsements and copies of awards and citations. Documentation requirements are described in the application instructions.